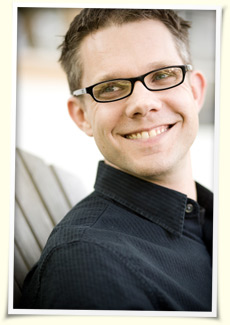 Eternal Lies

Co-writer of an epic Trail of Cthulhu campaign.
Along with Will Hindmarch, conceived an ambitious campaign storyline pitting player Investigators against monumental adversaries. Researched diverse global locations, outlined dramatic story arcs, and wove the two together for tabletop roleplaying. Drafted, tested, and revised a prodigious amount of text resulting in a published work more than a quarter-million words long. ENnie Award for Best Adventure.
"Eternal Lies is simply the most well developed and well designed adventure book I've ever seen!"
—Steven Dawes, Flame Rising
"…not even in my wildest dreams would have I imagined such a masterpiece. This is total epic madness. This is Masks of Nyarlathotep meet Tatters of the King meet Beyond the Mountains of Madness. This is by far the best campaign ever written for a RPG."
—Tommy Misaysongkham, playtester
"…brilliantly presented, massive, and open to different paths of approach. Combine that with several unusual twists and you have a Cthulhu campaign on par with Masks of Nyarlathotep or Walker in the Wastes. For good reason it took home the ENnie Gold for Best Adventure."
—Lowell Francis, Age of Ravens
Horus Heresy

Producer and designer of a massive board game in the Warhammer 40,000 universe.
Designed and developed deep, engaging game mechanics. Wrote and laid out comprehensive rulebook and scenario guide. Managed licensor's approval process. Managed graphic design development and workflow. Quoted and assembled massive component roster including plastic models and printed, vacuum-formed terrain.
"I loved it. I can't wait to play it again… Every game feels like a different story."
"The mechanics work beautifully… they come together great… I love it."
—D6 Generation
"A beautifully balanced, fair, pretty complex, but fantastic game."
—Downtown Time
"It's clever, tense, innovative, uses the theme like clay on a wheel."
—Shut Up & Sit Down
Ecotopia

Game designer and writer for a Facebook-based social game.
Designed game systems and wrote their specifications. Designed missions and wrote mission and system text. Collaborated to identify development priorities.
Sora
Lead designer of a mobile, social MMO.
Designed system events. Designed equipment and outfits. Wrote event text and character dialogue. Managed system design tool improvements. Managed event designers.
"[Jeff] became responsible for all of the extensive writing, art creation, and game design elements of a massively multi-player role playing game, and our product improved significantly as a result."
—Jason MacDowell, CEO, Tomo Software
Designer of an award-winning, genre-defying game played with minted metal coins.
Conceived and designed unprecedented coin-in-hand combat game requiring no tabletop. Origins Vanguard Award for innovation in game design. Diana Jones Award nominee.
"[A] perfect example of a game that is simple to learn but fun to play for beginners and long-time gamers alike … offers layers of customization and strategy found in few games of any kind, as well as an elegance for which all great game designers strive."
—Diana Jones Award Nomination Press Release
Additional Selected Publications…
Contributor, The Escapist. ¶ Writer, "The Rituals of the Order" serial fiction. ¶ Essayist, Hobby Games 100and Family Games 100. ¶ Editor and publisher, Hamlet's Hit Points. ¶ Columnist, Games Quarterly Magazine.¶ Designer, Cthulhu 500. ¶ Developer, Beowulf: The Movie Board Game. ¶ Producer, Chaos in the Old World.¶ Developer, Dragon Age Roleplaying Game (tabletop). ¶ Developer, The Lord of the Rings Roleplaying Game.
"Jeff is a top-flight game designer, in an industry where very few people fly that high. … I go to Jeff when I have projects that no one else can help envision. … [H]e came back with a far better version than my team could do by itself."
—Mike Selinker, President, Lone Shark Games
…And All the Rest
Writing, design, producing, development, editing, and layout on dozens of additional titles. Full CV and publication listing available on request.
As you can see from the fact that this update about what happened in July is being posted in mid-August, it was a busy month! ¶ Band or Album Remix funded successfully, and went to press.¶ Prolific Games signed an exclusive license to distribute Morning's Kill the Unicorns in the United States. ¶ Plus: kid lacrosse tournaments! ¶ Plus: Las Vegas vacation! ¶ Plus: Other things I can't even remember!