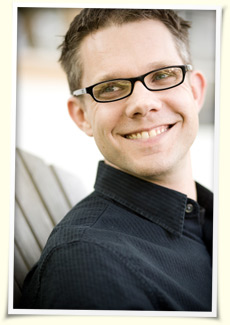 Ernie is creative and impulsive and wants to make great big expressions. He likes rubber duckies and bubble baths and singing songs.
Bert likes things to be organized and buttoned down and squared away. His most cherished possession is a paper clip collection.
At Gen Con this year, I'll present a two-hour workshop that brings together all the content — and more — from the Bert- and Ernie-focused presentations I've given over the last year at Essen, the Minneapolis chapter of the IGDA, the GAMA Trade Show, and CreativeMornings/MSP. Each of those events has been tailored to its audience, and this iteration will be no different.
At Gen Con, a longer time slot will help us go deeper than previous presentations in order to cover how these two mindsets of creativity can collaborate in order to design and produce great tabletop games.
Far from sorting everyone into Ernies and Berts and sending everyone on their way, I'll talk about the ways everyone is actually a mix of these two creative archetypes, and past that, how a mix of each is necessary to get anything done and have it be any good.
Although the Bert-and-Ernie lens will inform the discussion, the presentation will cover the breadth of game production and creation, addressing and answering questions like…
How do I find a printer? (And once I find them, how do I talk to them?)
Should I crowdfund my game?
How can I sell my design to an existing publisher?
My game is awesome, but can I please get someone else to write the rules?
I'm stuck. How do I get unstuck?
Bring your questions, ideas, dreams, and love for tabletop games. Let's make games with Bert and Ernie!
Past Presentations
I gave a short presentation to the creative community at CreativeMornings' Minneapolis chapter in April about how tabletop games are creative, why creatives of all kinds should consider making tabletop games alongside their other creative aspirations, and how Ernie and Bert illuminate creative mindsets even beyond tabletop gaming.
From Idea to Market at Essen Spiel 2017
I spoke and answered questions about game design and publishing at Essen Spiel last year as part of an industry-only event hosted by game printer Cartamundi.
Although Dice Miner has not yet arrived with backers, it is not commanding very much of my time just now, so I've moved on to other Atlas Games development and producing projects: A new, simpler core game for the Once Upon a Time line, a new competitive+cooperative (so fun!) card game we licensed from a designer I met at Protospiel Madison last year, and (shhh!) probably some kind of new edition of an old classic card game whose name might rhyme with "Punch Bunny." Stay tuned!