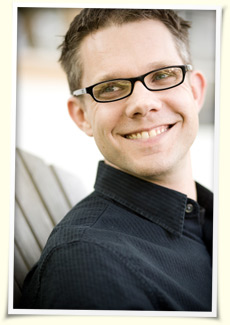 I'm a seasoned creative executive, a master copywriter, and an award-winning game designer. That makes me a go-to creative problem-solver who can generate and iterate great product and marketing ideas, see problems coming around the corner, and earn the respect of clients, collaborators, partners, and staff.
I lead creative organizations, departments, and projects. I was promoted to creative director at age 22, ran the product development department at one of the hobby game industry's most respected publishers, and was recruited to serve as CEO of one of Kansas City's most technically innovative design firms.
I write it all. Video scripts, web and interactive copy, game rules, video game voiceover and dialog, flavor text, world background, prose fiction, feature screenplays, and essays and articles about anything and everything.
I design anything you could call a game. Facebook and social games, board games, card games, roleplaying games, and games that defy convenient categories.
I believe in the power of creativity and communication.
I'm @jefftidball on Twitter and consider it the best of the social networks, all things considered. I post personally and informally and well as professionally.
I'm a co-founder of Gameplaywright, a website and book publisher interested in—nay, obsessed with—games and stories. My partner is Will Hindmarch.
I'm on Facebook because the power of its network externality is too great to ignore and its implications for gaming continue to loom large.
LinkedIn documents my career. Read my recommendations and you'll learn that the people who've worked with me are glad they did.
I maintain a Tumblr blog as a web notebook, in lieu of a traditional blog. It's better (in my opinion) to forego the full monty than to blog poorly.
You'll find my photography on Instagram as well as on Flickr. Both of these are "as time permits" diversions. I love to take photos and mess around with them, but who's got the time to do more?
Pinterest is interesting, but I'm still figuring out whether it makes any creative sense for me.
As you can see from the fact that this update about what happened in July is being posted in mid-August, it was a busy month! ¶ Band or Album Remix funded successfully, and went to press.¶ Prolific Games signed an exclusive license to distribute Morning's Kill the Unicorns in the United States. ¶ Plus: kid lacrosse tournaments! ¶ Plus: Las Vegas vacation! ¶ Plus: Other things I can't even remember!